how to use a rabbit vibrator:All you need to know
What's in this ultimate guide?
What's a rabbit vibrator?
How to use a rabbit vibrator like a pro
How to clean and maintain a rabbit vibrator
How does rabbit vibrator feel?
How to choose the best rabbit vibrator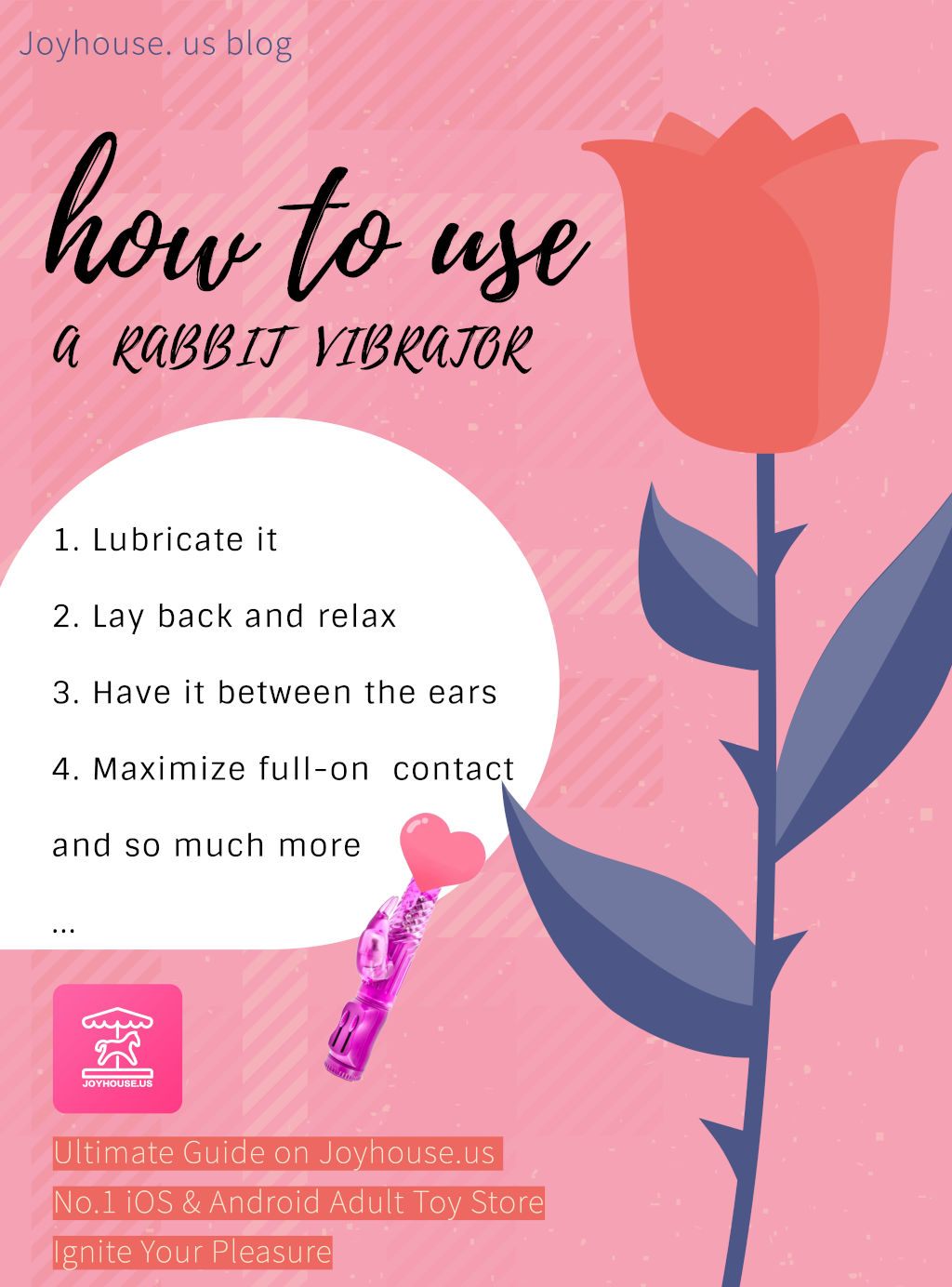 As early as 1983, when the first rabbit vibrator appeared in Japan, it was meant to displace the ugly dildo, making female sex toys look cuter and sexier in appearance.

In terms of function, the pair of pink rabbit ears can stimulate the clitoris while the shaft part is pushed into the vagina, giving a woman a more intense orgasm. As the "The Hite Report" concluded that compared to G-Spot, a woman's clitoris is more important for a woman's sexual pleasure if it is not the same! The two-headed rabbit vibrator has historically succeeded in stimulating both at the same time.

Since the 1990s, rabbit vibrators have been evolving into a lot of different versions and the various rabbit vibrators in different colors and with different functions have made people dazzled. This article is meant to help you choose the best rabbit vibrator for you and learn how to get the best out of it.
What is a rabbit vibrator? & How to choose the best one for yourself?
Rabbit vibrator has many names: Rabbit dildo, Bunny dildo, Bunny vibrator, Rabbit sex toy, Bunny ears sex toy, adult toy rabbit, rabbit vibe, rabbit clit, rabbit ear vibrators. Etc. Choosing the best one from tons of options can be overwhelming. Below are some of the aspects you would want to take into consideration.
Shape
A rabbit vibrator usually has two parts: a shaft for vaginal stimulation and a knob for clitoral stimulation. Some shafts are straight, some are curvy. Some knobs are flatter and one-piece, some knobs have two ears. Some are single-motor, and some are double-motor.
Stimulating parts
Clitoris and G-Spot. The key to the successful use of a rabbit vibrator is whether its external knob can touch the clitoris. Some Rabbit vibrator's external knobs are made very long, with about 90 degrees of mobility, which makes the vibration can not only be transmitted through the body, but through the exact front end of the knob. It is this difference in the function that determines the difference in user experience.
Thickness
The thickness has a great influence on the experience. A matte surface is made to make the insertion process smoother. For first-timer, it's better to choose a thinner shaft with a flatter and larger external knob, which would be easier to adjust and get the job done.
Material
Sex toys are usually made of silicone (SILICONE), hard plastic (HARD PLASTIC), or jelly glue (JELLY PlASTIC). Occasionally you can see glass, stainless steel, PVC, etc. You must only choose a product that does not contain harmful ingredients like the "PHTHALATE" abbreviation (PAES), because it can cause cancer, and has been banned in many countries. This chemical substance is very common and is used to soften plastics. Low-quality sex products often contain it. As long as the product is safe to use, the choice of material is very subjective. Among them, silicone is the most recommended material. Silicone is the most advanced material. It is not only waterproof and soft to the touch but also has a certain degree of hardness that makes a better user experience.
In Use
Some rabbit vibrators have a corresponding APP, and some have just a few pages of instructions. APP requires users to spend a little more time learning how to use it but comes with more functions. Rabbit vibrators without APP is easier to use and meets users with only basic needs.
Battery or rechargeable
It is recommended to choose rechargeable because it not only saves money over the long haul, but generally speaking, the rechargeable is waterproof, and can be used in more situations.
How to use a bullet vibrator
Some rabbit vibrators are just not for everyone.
Some rabbit vibrators are just not for everyone. Pick the right one before learning how to use it. Most rabbit vibrators have a shaft for virginal stimulation and a fixed external knob or ears for clitoral stimulation. Some rabbit vibrators are made for the average female's body, but for some women with not "average" body, those rabbit vibrators will not work for them. It is frustrating to invest in a rabbit vibrator only to find out that it does not make you feel anything. The better way to avoid this is to know the measurement and to choose one that has a flexible and longer external knob.
Lubricate the rabbit vibrator.
Before using any technique, please make sure you use a lubricant. Lubricants can greatly enhance your experience and prevent frictional damage.
Relaxation and preparation
This is a step to wake up your body and make you aroused. By letting the vibrator stroke or lightly tap on your sensitive areas, you will begin to have some tickling feeling. After you are relaxed enough, you are ready for the next steps.
You can choose different spots to start within this step, including the nipples, labia, inner thigh, etc. At the same time, you might also want to play your favorite porn or music to make your body get ready faster.
Have it in between the ears
If your rabbit vibrator has two ears, then this step is designed for you. After pushing the shaft into the vagina, you can put your clitoris between the two ears. At this time, you can start to position your rabbit vibrator to see what angle or depth is the best for you, then turn on the vibrator to try on different functions.
Maximize full-on body contact
If you use the previous two methods correctly, you should have climaxed by now. But if you want to reach the next level, you can try the following method. Compared with the previous methods, this method not only uses the two contact points of the ears but also uses one contact point on the external knob. With the shaft pushed in, this position makes the external knob massage the clitoris, and the ears massage the clitoral hood or the pubis area. By maximizing the contact area of the rabbit vibrator, this technique will produce the greatest degree of pleasure and stimulation.
Spice it up with your partner.
Sex does feel better with someone you like/love. To spice it up, you might want to consider trying with your partner, trying it in different places, or even plotting it in your role play. A vibrator is just a tool. It's how you use it that really makes a difference.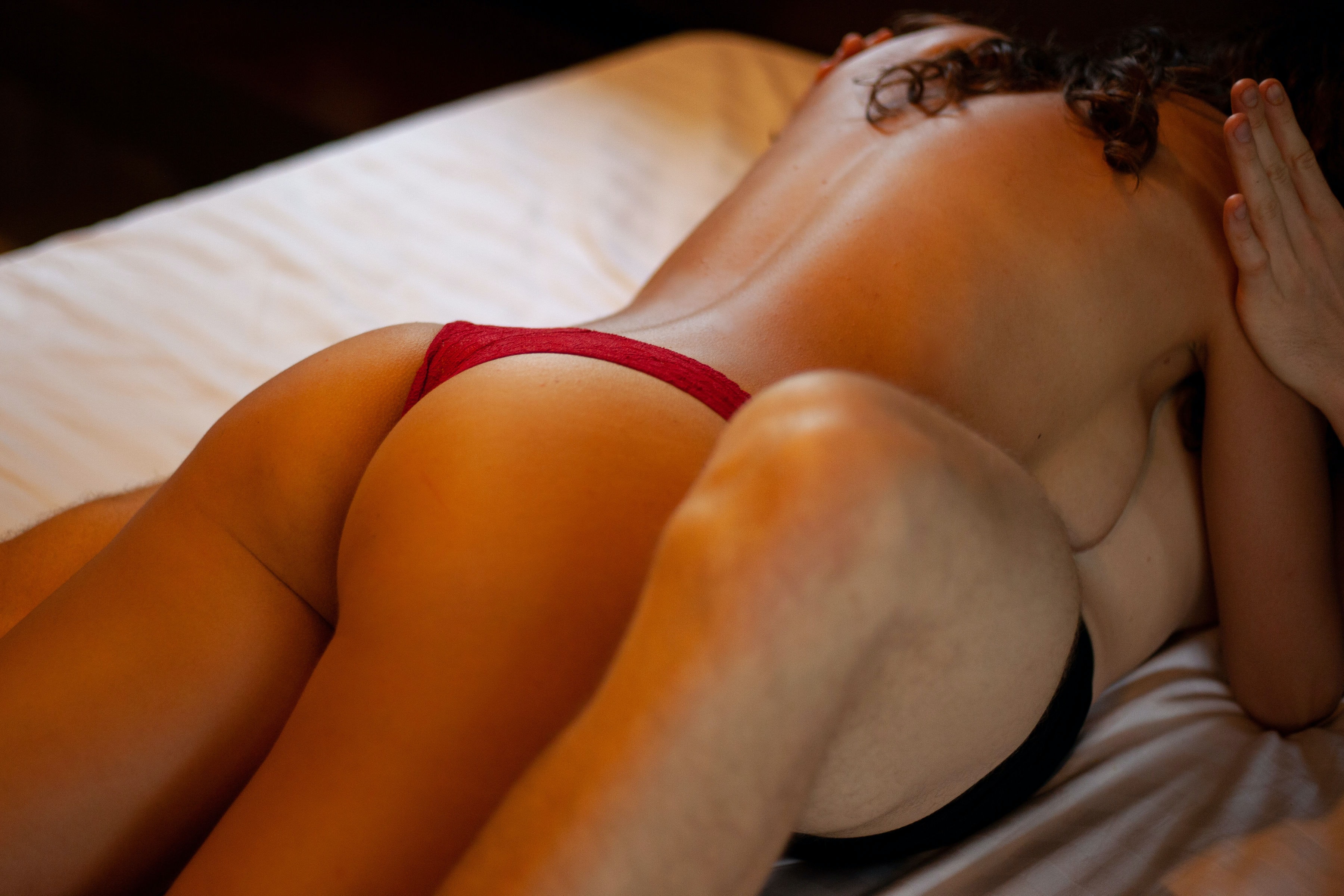 How to clean and maintain a rabbit vibrator
Get it ready before use, clean, and maintain after use.Wash the vibrator with lukewarm water before using it. If it is made of silica gel, it is heat-transferable and can be soaked in hot water within 75 degrees for 10 minutes. After washing, use toilet paper or kitchen towel to dry it. This will prevent the toy from feeling cold.

All toys can be rinsed with water, or a specific soap which has the benefits of disinfection, sterilization, and anti-oxidation, extending the life of the toy. How to use: Wet the toy with clean water, take an appropriate amount of the soap and apply it evenly on the toy, wait for a minute, rinse with clean water, and dry it naturally or dry it with a paper towel.

Do not use the hot air of a hairdryer to dry it. After it is completely dry, you can choose to put it in a Ziploc and store it in a cool and dry place to avoid strong light.

If your vibrator is not rechargeable and waterproof, try to avoid the control panel part when cleaning, to avoid water damage. it is best to choose good quality alkaline batteries. Be careful not to mix old and new batteries to prevent damage and burn due to uneven power. When not in storage for a long time, the battery should be removed.

If the sex toys made of soft glue (such as crystal soft glue, virtual skin quality, etc.) are oxidized, you might want to use refresh or renewing powder on the surface after washing and air drying, and then store it in a Ziploc.


How does rabbit vibrator feel? | Representative reviews on Joyhouse.us
"Many women may think that the stimulation of the clitoris is the most pleasurable, because generally speaking, the clitoris is more sensitive than the vagina, but in fact, the stimulation of the vagina can also feel good too, and the orgasm caused by stimulating both sensitive zones at the same time is the best. This is what rabbit vibrator can do."

"Sometimes I think rabbit vibrator is not easy to use and very cumbersome, and then I have to spend time to learn to use it, because everyone's body structure is different and I did use it in a wrong way for a long time, so in a nutshell, I prefer bullet vibrator."

"Rabbit vibrator is the most intense among all vibrators and it's my favorite, but some of my friends said that they don't like too much stimulation and feel uncomfortable, so it varies from person to person."

"Rabbit vibrator is the most useless type of vibrator for me, because its design is only for women with ordinary body structure. For me, if I want to achieve the same effect, I will choose to use a G-spot vibrator plus a bullet vibrator."


How to choose the best rabbit vibrator
Rocks Off Regala 10 Function A-Spot Rabbit Vibrator (Get it here)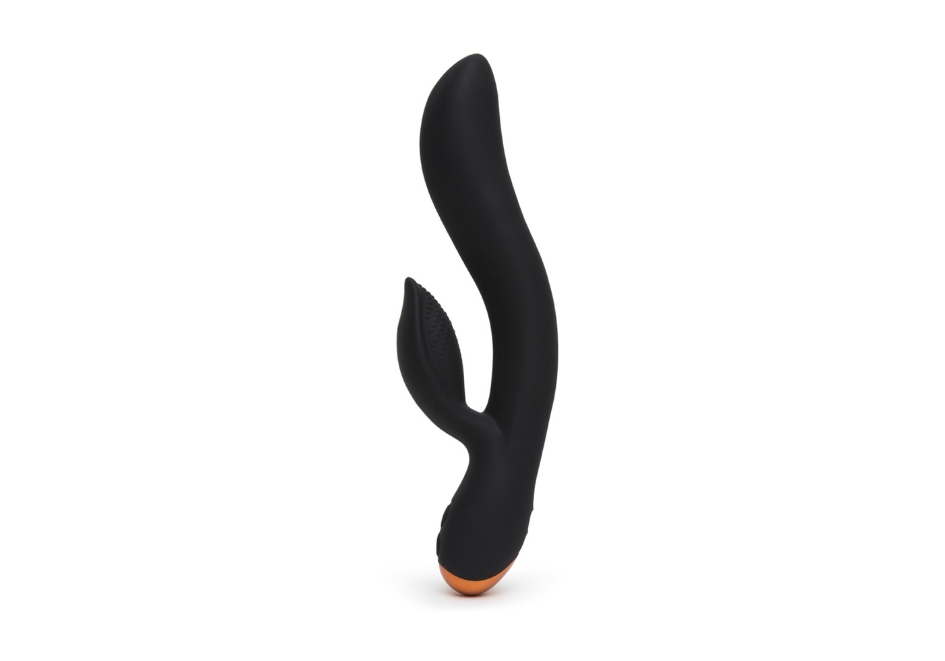 Fun Factory Darling Devil(Get it here)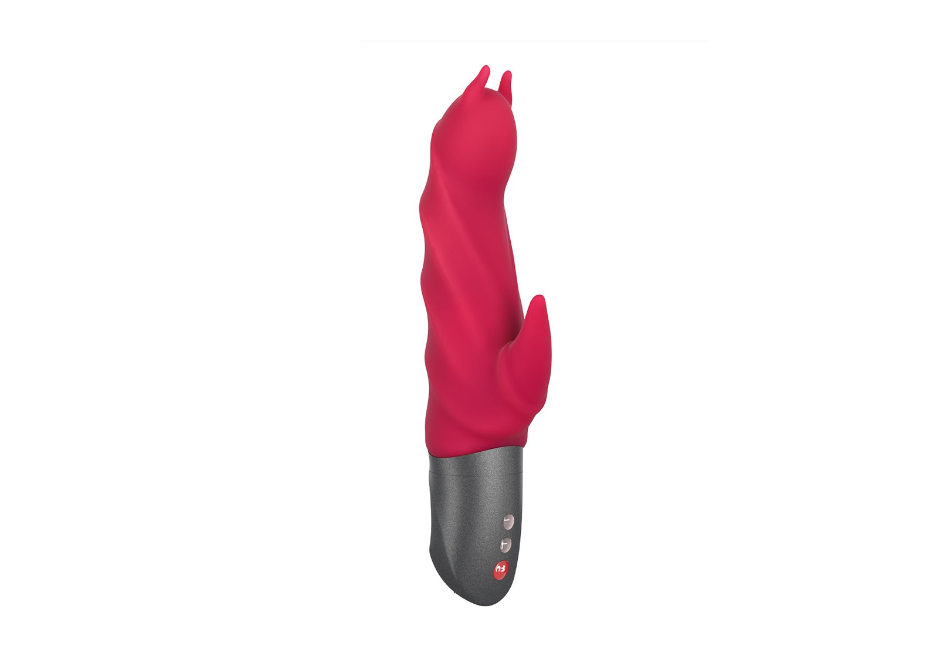 Lutter Rabbit Silicone Rechargeable Vibrator (Get it here)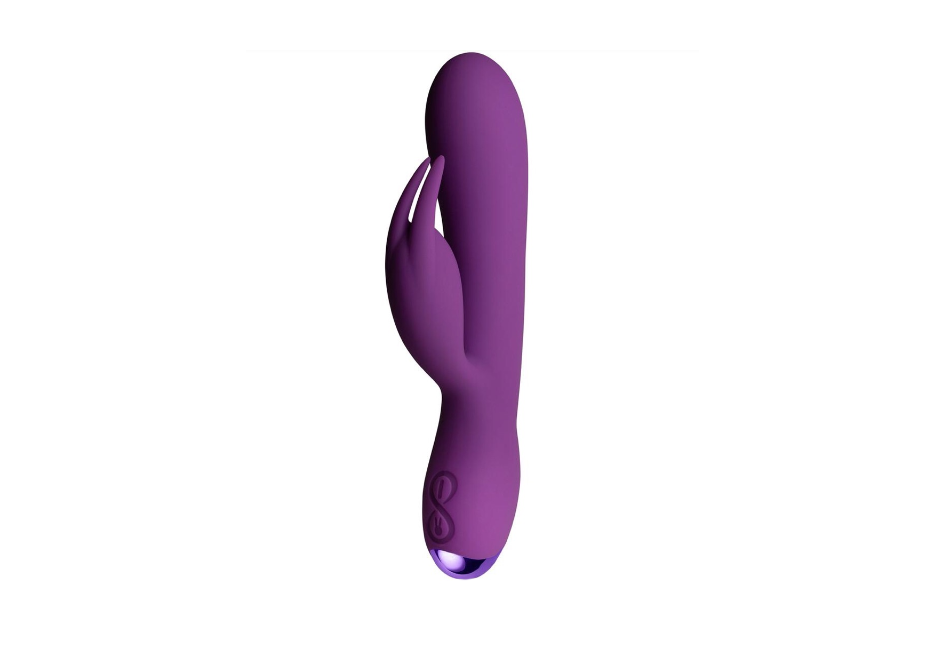 The Mini Rabbit 36-funcation Rechargeable Silicone Vibrator (Get it here)